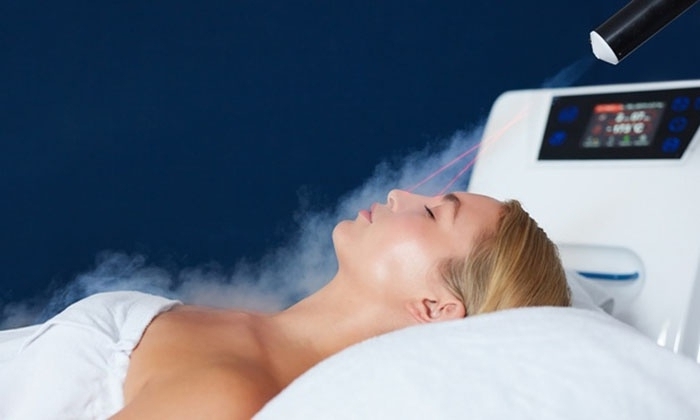 The Cryo Facial is the ultimate facial.
When it comes to skin rejuvenation, our Cryo Facial is the ultimate biohack.
Our highly trained staff will use a specially‐designed wand to apply pressurized liquid nitrogen vapors to your face and neck, stimulating the production of collagen. Your skin should become tighter, more even in tone, with smaller pore size. With regular treatments – we recommend three times a month – your skin should become more supple and elastic due to the increase in collagen.