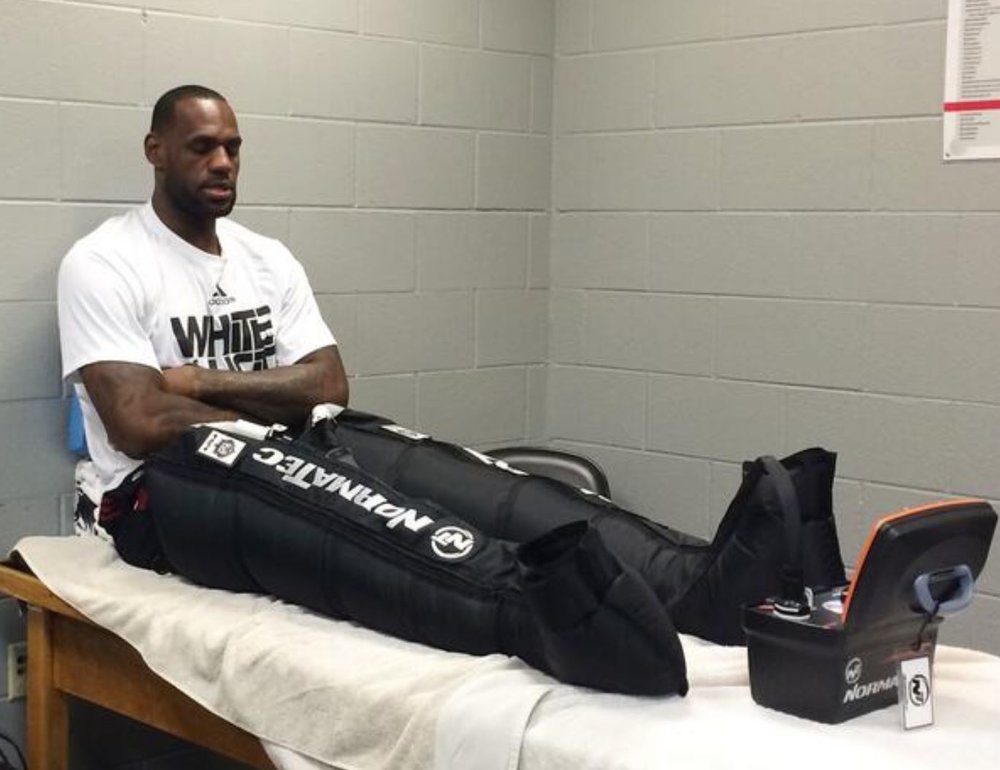 LEBRON SIMPLY CALLS IT "AWESOME"
And for anyone in LA, our new king's declaration may be reason enough to try the NormaTec Recovery Pulse System.
Of course, at TRUE NORTH CRYO we are equally impressed that top athletes in almost every sport are using NormaTec's dynamic compression therapy to help in recovery between workouts, reducing muscle soreness and improving circulation.
Give your legs some love with our NormaTec foot and leg sleeves. One 30-minute session after a hike, run, game or just a long week will restore your stems.
NormaTec's state-of-the art device uses compressed air to massage your limbs, and its pulsing action not only feels great, it stimulates increased blood flow to accelerate your body's removal of the metabolic waste caused by exercise. Peace out, lactic acid.
While a sports massage is combines pleasure and pain, at True North Cryo we'll make your NormaTec experience pure pleasure. NormaTec can also treat your upper body, with specific attachments for your arms, hips, and shoulders. You can have your treatment either lying on one of our plush tables or sitting in a comfy recliner watching your favorite game or show on a flat screen TV. A pre-workout session is 20 minutes, and a post-workout session is 30-60 minutes. Time well spent.
You can take our word for it, or you can take LeBron's. "I'm always open to things that can help," Lebron says. "I started using NormaTec, my legs started feeling better and I didn't stop. I started taking it on the road. I think it's awesome."
We do too.